Welcome back to a new challenge at Come and Get It, Thanks to all who played in our Winter challenge. Also thank you to our wonderful sponsors. PPinky Dolls, and Star Stampz.
Our winners of our Winter Challenge are
Of 3 images by PPinky dolls
Of 3 images by Star Stampz
Please email Julie at cagidt@gmail.com to claim your prize, and grab our badge from the side bar.
thanks for playing along in our challenge.
Our Top 3 Picks are
Niki1
Donna Mundinger
Congratulations, Please grab our badge from the sidebar.
Now on to our next challenge which is
our sponsor for this challenge is
Nikki Burnett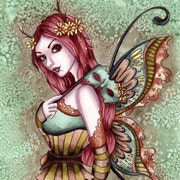 winner to receive 3 images
Here is the inspiration from our Design Team
Thank you for stopping by and look forward to visiting your blogs
Thanks again for all your support.
the Come and Get It Design Team